NEED SWAY NOW?
Pole Junkie 
Welcome to Pole Junkie! We are a UK based webstore stocking the world's leading polewear brands and accessories. Launched in January 2015, Pole Junkie was conceived over brunch a few months earlier when two pole dancing friends were chatting about how difficult it was to get hold of good pole wear without paying crazy money on customs and shipping. The idea clicked and we decided to go for it, the rest is history ;) ...
Pole Active 
We, here at PoleActive, understand the struggle of too many Internet tabs opened in search of the perfect pole outfit. We also know what it's like to finally find the perfect outfit only to find out that the store is shipping from the other side of the world. We get it.
That's why we are here. We're here to make shopping effortless for you.
PoleActive is your new favorite one-stop shop for pole dancing and active apparel. All brands and clothing in our store are hand picked to build confidence, comfort, and strength. You can count on us to put together the perfect closet for you and give nothing, but trendy and stylish options. All you need to do is pull out the wine and get ready to shop.
Pole Sweet Pole 
We are a new UK Online pole wear, active wear and accessories business. We are Mr and Mrs Sweet a husband and wife team and I got into pole fitness as a hobby as a way to lose my baby weight but little did I know that it would become a lifestyle! ...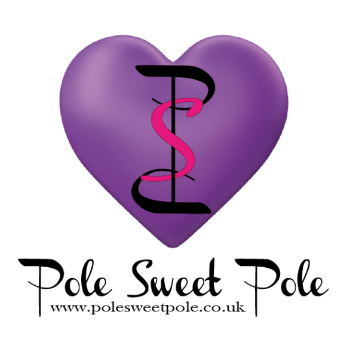 USPDF
The Sleek, The Strong, The Sexy
United States Pole Dance Federation (USPDF), founded in 2008, was the first organization in the US to host professional pole dancing competitions. Known for bringing high quality competition to the pole community, our events feature world-class athletes who are evaluated by a panel of USPDF-trained and educated judges with extensive backgrounds in gymnastics, fitness, dance, choreography, and aerial work.
Participating in USPDF has proven invaluable to our competitors, many of whom have gone on to perform in elite shows across the country, book international teaching tours, or open studios of their own. In particular, USPDF helped launch the careers of pole superstars Michelle Stanek, Alethea Austin, Karol Helms, Sergia Louise Anderson, Natasha Wang, Jenyne Butterfly, and many others.